Music is, and always has been, a bridge to the unseen. It captures the heart and stirs emotion like no other art form.
Today, in this time and place, popular music needs to be rescued from its meaninglessness. Then it can be used to help strip away our fractured lifestyles and reconnect us to what it means to be human.
My intent is to observe the world around me, try to capture what I experience and translate that to emotion. Also, to analogize and continue the work of nature in the human world.
Better Angels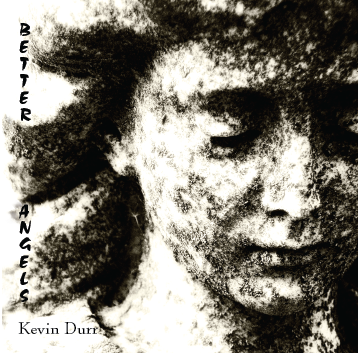 REVIEWS:
VENTS MAGAZINE
A work of melodic complexity, superior musical arrangements… read more
BAND BLURB
One of the best singer/songwriters… read more
INDIE ARTIST ALLIANCE
This is music emboldened by inexhaustible passions, guided by skill… read more
INDIE BAND GURU
Definitely one of the year's more considered releases… read more
Better Angels
provides more depth and texture than anything I have previously recorded. More of what the best, of each of us, has to offer.
It was not by moving forward or acquiring any previously unknown knowledge that enlightened us enough to perform at this level. It was achieved by seeking a better love, from a better heart, found in the nature of our better angels.
Tracks:
I'm Not Sleeping Anymore 3:26
Here We Go 3:22
Method In The Madness 3:40
The Writing On The Wall 3:24
To Believe In Love Again 3:49
Beyond And Above 4:05
All Night Long 3:00
In The Now 4:13
Joy 3:22
I Believe In Love 3:00
Didn't We 4:56
For A Songbird 3:46